TeamLogic IT Franchise Owners Stewart & Nancy Paul Claim VIP Honors
Business owners always look for strong year-over-year figures, and the numbers posted by this Pennsylvania franchise team were amazing
When it's time for awards and recognitions at the TeamLogic IT franchise Owners Summit, there's a lot of excitement. And even though the winners don't know until their names are called, some have an idea that they may be in the running.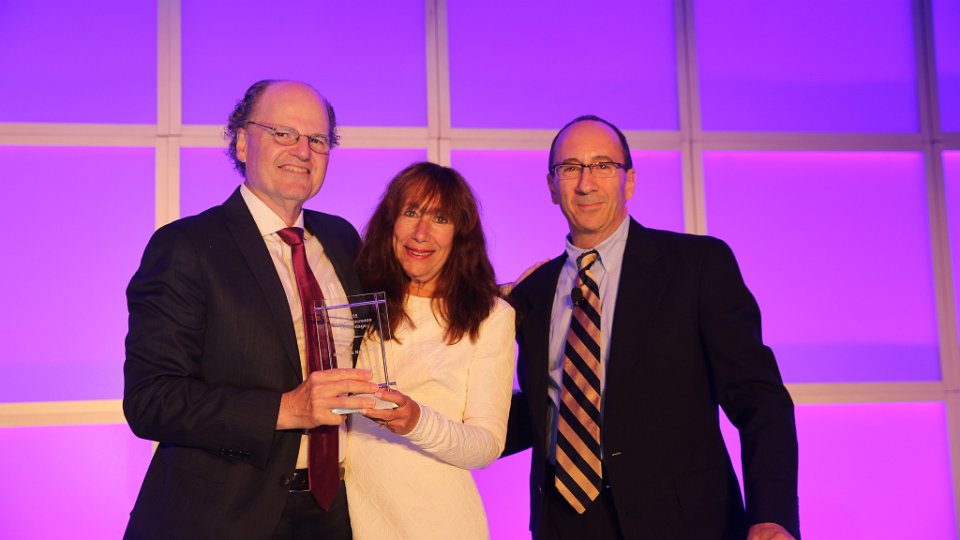 That was certainly the case for Stewart and Nancy Paul, who own and operate the TeamLogic IT franchise in Newton, Pennsylvania, and who took home the Volume Increase Percentage, or VIP, honors in 2016.
"When they said that the winner had a 42% growth I thought it might be us, because we had a really good year and that sounded like our numbers, but for all I knew somebody else could have had 42.5%," Stewart recalls.
Solid, steady growth from multiple efforts
The Pauls opened their TeamLogic IT franchise in June 2011, and every year has seen revenue jump over the previous one, Stewart says. He credits that to a focused approach on promoting managed IT services as a core business line, because those have been the fastest-growing part of the business.
"Managed services and projects for those clients are more than 60 percent of the business we do now," Stewart says. "We cover a lot of verticals, so we haven't really focused on one particular type of client but rather have worked to offer everything we do to any current or potential client we approach. Whether it's a healthcare practice, a legal firm or a manufacturing facility, we do it all."
Expanding revenues = expanding territory
The Pauls saw their revenues go up by $1 million this year, an amazing figure any way you look at it, adds Chuck Lennon, TeamLogic IT President.
"That's almost unheard of, and an incredible achievement," Chuck says. "We continue to see TeamLogic IT franchise owners shattering records, though, and so I am sure in 2017 Stewart and Nancy will do even better, and they will be joined by many other owners who are using managed IT services as the foundation for growing their businesses."
In addition to their revenue growth, the Pauls are deepening their relationship with TeamLogic IT with a second area development agreement. As of early 2017, that means they have 11 TeamLogic IT franchises in the Greater Philadelphia and South New Jersey area.
"TeamLogic IT franchise owners like Stewart and Nancy show that the sky's the limit with our concept," Chuck says. "From sales and marketing to meeting with clients to ensure great service and predict future needs, they check off all the boxes every day, and are a model business that sets a great example not just for their fellow franchise owners, but also for anyone who wants to see what a well-run business looks like."
TeamLogic IT is the technology franchise small and medium-sized businesses increasingly rely on for turnkey support. TeamLogic IT's managed IT services contracts give clients peace of mind around their technology needs, and provide franchise owners with a steady, predictable revenue stream. TeamLogic IT now serves a wide and growing variety of clients in every business sector, from tourism and hospitality to healthcare, legal and accounting.  Along the way, TeamLogic IT has grown to more than 100 locations around the United States, and continues to expand in both new and existing markets.
Learn more about a TeamLogic IT franchise
For in-depth details about the TeamLogic IT franchise opportunity, download our free franchise report. You can also learn more by visiting our research pages.